What better opportunity than now to get crafty at home? Grab some scissors, colored construction paper, glue stick, and string, and sit down to some great paper crafts for the whole family! This collection is sure to be a success for kids and adults alike, with easy options for young kids and more complex pieces for those looking for a challenge. These crafts also double as decorations for the mantle, table, tree, or hanging overhead! Check out our blog post here for other great holiday decorating ideas.
1. Six-Sided Paper Snowflakes
This is one of the most creative activities to share with your kids, and makes great decorations for windows and mirrors. Make new ones each year, or laminate the prettiest ones to use for next year! Use this guide to create the snowflake template, then get creative!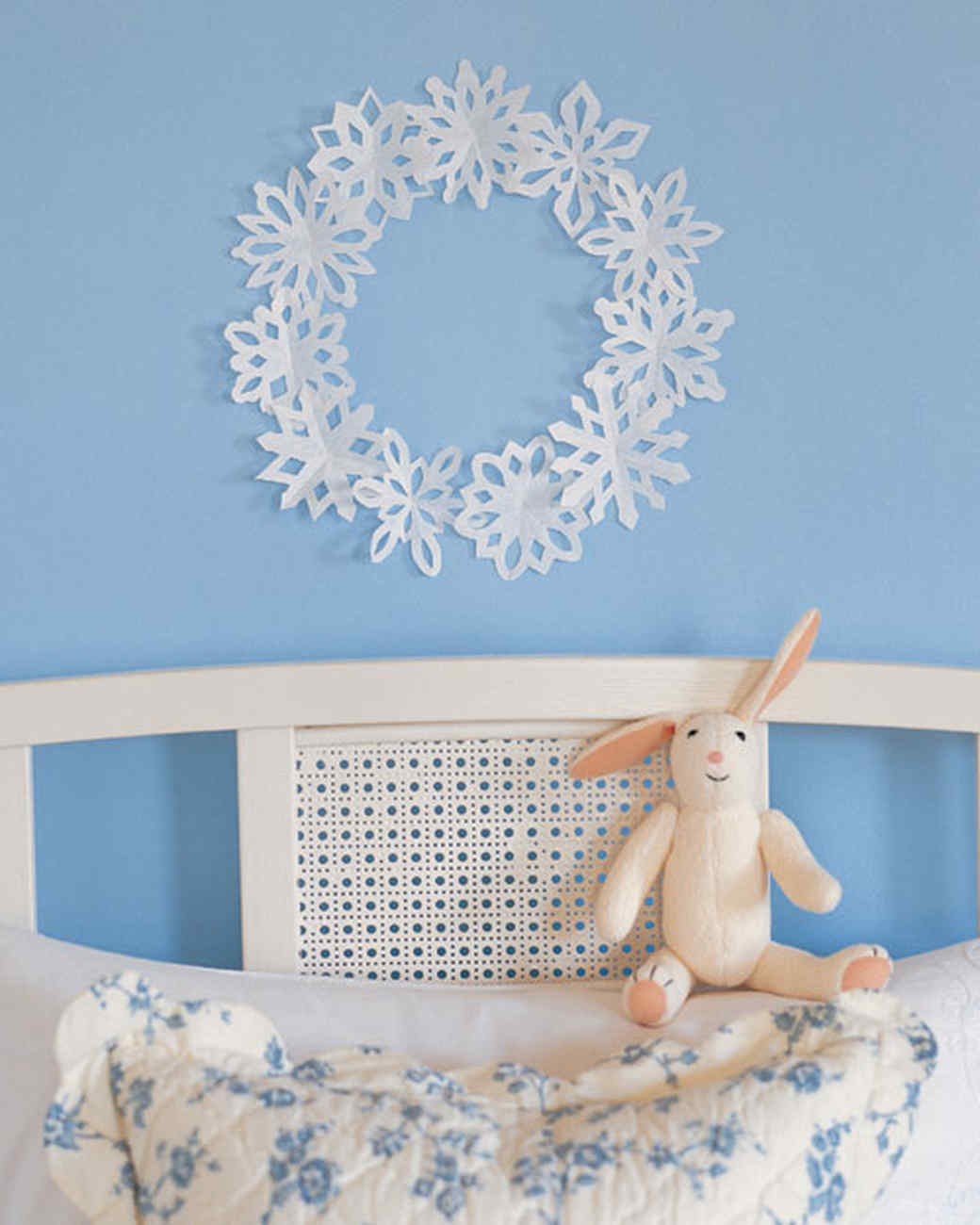 2. 3D Paper Ball Ornament
These little spheres are adorable ornaments, and can be made in a variety of sizes to accommodate your space. Cut an opening in the first piece to put them on string light bulbs to illuminate them, or use them as gift boxes under the tree! Consider using other sturdy materials like felt for a different look. This template will get you started.
3. Origami Paper Pine Trees
These miniature trees are great for accenting the smaller spaces in the home, as well as for ornaments. This is an intermediate level project, so if you're unfamiliar with origami, try it yourself before teaching others. Use this video to learn how to fold these adorable pieces.
4. Inflated Paper "Lucky" Stars
These cute stars can be used in a variety of ways, including filling a festive bowl or  hanging as a garland (after stringing them up with a needle and thread, tie knots on each end of every star to keep them in place). These are an addictive craft for kids and parents alike! Use this tutorial to help you.
5. Criss-cross Paper Snowflakes
These simple pieces are a great way to decorate hallways and large, empty spaces, and are very easy to make but look complex on display. There are quite a few varieties out there, so browse for your favorites or get creative and try your own designs. Follow this video tutorial to wrap up our favorite design.
6. Paper Leaf Wreath
This simple design makes a great door hanging and can be used for any season with different paper or even newspaper, felt or fabric. Your wreath can hang on any door in the house, and doubles as a candle holder on the dining room table! These instructions will get you started on your own crafty wreath.
7. Folded Paper Angel
These adorable angels are made from a single sheet of paper folded accordion-style. Make them stand by themselves using popsicle sticks and a cardboard base, or hang them as ornaments from the ceiling or on the tree. This video will guide you through your first angel.
8. Standing Paper Christmas Trees
These trees are so simple to make and a great activity for young kids to practice with safety scissors. Cut out the tree shape and let the kids make their own cuts for the branches, then fold open for an independently-standing paper holiday tree! You can use this video as a template.
We look forward to seeing what you come up with this season, to beautify your home for the holidays and keep the kids busy on these snowy winter days.